Welcome at Stockcorner

On this website you can find some nice items for Ham Radio Operators.
Our goal is to provide solutions wich are not on the market or with better quality or way cheaper.
The costs for transportation are the normal rates used by TPG post (Dutch transporter)
The price is depending on the weight, country and type of insurance. If you order something in this webshop: Just add your item in the basket and the webshop will calculate your order. You can always cancel your order at anytime.
We send items all over the world
On all products we provide 12 months warranty on factory faults. (excluding shipping costs)
---
We have a partnership with ON7FU Ferrite Applications in Belgium since 2017.
ON7FU agreed to customize tuner baluns, exclusively for Stockcorner JC-3s and JC-4s tuners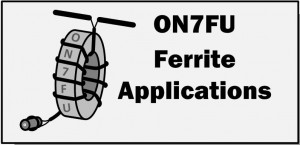 www.on7fuferriteapplications.com
---
Our partner in Spain, Hambuy:
Todos los clientes que realicen un pedido desde España pueden realizar su pedido en nuestro distribuidor Hambuy.www.hambuy.es
Hambuy es el canal de distribución preferido para todos los países de habla Hispana.
En esta tienda online no enviamos a España pedidos al tener un distribuidor ya en España.
En www.hambuy.es puedes encontrar un monton de productos de radioaficionado.
---
Our partner in Russia :
www.eb104.ru amplifiers and so on : Nice parts for Home Brew !
.